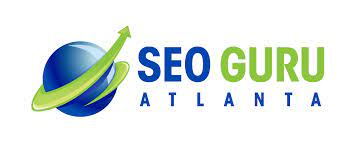 Atlanta, Georgia, USA – December 31, 2022 – The Atlanta-based marketing agency celebrates ten years of sustained growth from humble beginnings.
SEO Guru Atlanta is expanding its team. They recently hired Adam Scott, an experienced SEO specialist. "I am very excited to be joining the SEO Guru Atlanta team and look forward to contributing to the continued success of our clients," he says.
Jeff Tormey started studying online marketing in 2001 out of curiosity. He applied what he learned to his business. In 2012 he founded SEO Guru Atlanta after years of helping local businesses grow their online presence during the Great Recession.
Jeff Tormey, owner of SEO Guru Atlanta, said: "Our clients choose us because they want the best possible results and we pride ourselves on delivering unparalleled results.Adam has great experience in his SEO We look forward to having him as a valuable part of our team as we continue to grow."
Jeff founded SEO Guru Atlanta to help Atlanta businesses harness the power of the search engine. Since 2012, SEO Guru Atlanta has expanded to include clients around the world.
The SEO Guru Atlanta website states, "We help clients succeed in our hometown of Cumming, Georgia, the Atlanta area, and state-owned businesses across the United States."
Since then, it has become one of the top SEO companies for bariatric surgeons, providing them with the ability to reach prospects around the world. SEO Guru Atlanta works in hospitals and clinics in the US and Mexico.
Search engine optimization (SEO) is a digital marketing strategy focused on making your website more discoverable on search engines such as Google. Pay-per-click (PPC) allows a business to advertise directly on search engines, while SEO allows a business to show his website in search engines without having to bid more than his competitors.
Search engines like Google try to show searchers the most relevant and trustworthy websites. Experts like Jeff and Adam know what these search engines are looking for and how to determine which sites are the most trustworthy. Factors such as backlinks, website structure, and keyword placement are all important for search engine rankings.
SEO Guru Atlanta isn't just interested in search engine rankings. We want to improve our client's online presence to expand their reach and ultimately grow their business. We also offer email marketing, PPC, social media marketing, and website design to deliver the best results for our clients.
"Your digital presence is multifaceted, consisting of search engine optimization (SEO), paid advertising from Google, Bing, Facebook and others, local search, reputation management, and more," says SEO Guru Atlanta on its website. increase.
SEO Guru Atlanta continues to offer free SEO audits to local businesses looking to improve their search engine rankings.
For more information, please visit the following URL: SEO Guru Atlanta website.
Cumming Office Address:
3165 Stonecrest Dr.,
Cumming, Georgia 30041
America
phone: +1 (678) 520-9925
Email: [email protected]
Atlanta office address:
650 Ponce de Leon Ave NE St. 300#2585,
Atlanta, Georgia 30308
America
phone: +1 (404) 620-6771
Website: https://www.seoguruatlanta.com
media contact
company name: SEO Guru Atlanta
contact person: Jeff Tommy
Email: I send a mail
phone: +1 (678) 520-9925
address:3165 Stonecrest Dr.,
city: Cumming
state: GA30041
Country: America
Website: www.seoguruatlanta.com