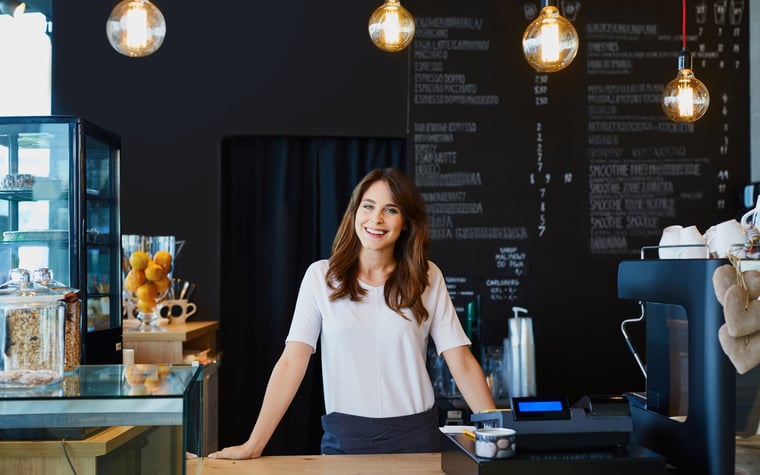 Off-page SEO means optimizing all the signals outside your website that affect your ranking in search engines. Sometimes you win quickly, sometimes you don't.
Airplanes are amazing. A huge machine that defies gravity and floats in the air. SEO is the same, but much simpler. A mechanic checks your site's architecture and fills it with all the content you can carry before starting to speed things up with off-page SEO. Ready for takeoff? Is that page loaded at a fixed speed? Have you created some great content? Let this baby fly!
Summary: What is off-page SEO?
Search engines look across the web and interpret signals to determine which information is most important. Crawling individual websites can help you understand the content available on the website. But there are also signals outside the website that determine its importance. Off-page SEO is all about optimizing these external signals to improve your website's ranking.
The number, strength, and context of backlinks are an important part of offsite SEO, but references to your website or brand can now or in the future become part of search engine algorithms. This includes unlinked brand mentions, social media activity, influencer his marketing and even user behavior.
Balancing on-page SEO and off-page SEO is not so simple. An SEO audit should give you a good view of what to do first. In many cases, this fixes technical SEO issues and creates content for all the keywords you target before dealing with off-page optimization.
6 Elements of Off-Page SEO
Offsite SEO services by commercial providers are very difficult to manage as links are not exactly defined entities. Let's take a look at some characteristics of off-page SEO.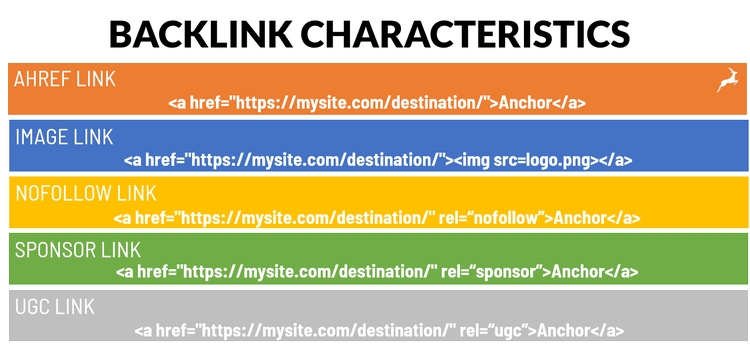 1. Mentions with links
The most effective backlinks are usually simply coded ahref tags with the target keyword in the anchor text. However, links often appear in images (such as logos), anchor text (such as brand names), or neutral text (such as "click here").
2. Sponsored links, nofollow, UGC
Backlinks that are considered marginally effective are those that contain nofollow, sponsorship, or UGC instructions, and those that are hidden in JavaScript or forms. Nofollow tells search engines not to index the linked page. The sponsor's directive is to indicate that the link was paid for, and UGC is used to indicate that the link is user-generated content and not a signal from the website on which it appears.
3. Importance of links
Links that appear within body text are considered more valuable than backlinks in the footer. Footers often contain repetitive navigation links that are not tied to the core topic of the page. Link importance is also based on the estimated PageRank (PR) of the page on which the link appears. When you see mentions of PR5, PR6, etc., these refer to sites with a PageRank of 5 and 6.
PageRank is a patented system created by Google to indicate the popularity of web pages and is named after one of its founders, Larry Page. PageRank is indicated on a scale from 0 to 10. The higher the PR of the page that links to your site, the more impact it can have on your rankings.
4. References without links
Many sites, whether news media or blogs, will not link to your site. References to the brand are considered important for the site. This may have a positive effect in the long run, but it will not directly improve your ranking. In some cases, failing to add a link is a case of forgetfulness, and asking for a link reference can succeed. Worth a try.
5. Social Media Activities
There was a time when Twitter was fully indexed by Google, but today social media platforms are not considered to directly influence search rankings. However, a strong social media presence can strengthen your brand and influence link creation, a better user experience, and traffic to your site.
How to improve your website's off-page SEO
Whether a particular off-page SEO technique will improve your rankings depends on a number of factors. So, if you feel that the items have been fully covered when you go through the off-page SEO checklist below, go straight to the next step. Many steps are made easy by market-leading SEO tools.
1. Find and fix broken links
SEO tools like Majestic and Ahrefs index backlinks with their own crawlers. They can identify broken links on external websites that were supposed to link to your site but were coded incorrectly. If you've changed your domain name, don't forget to check the links to your old domain as well.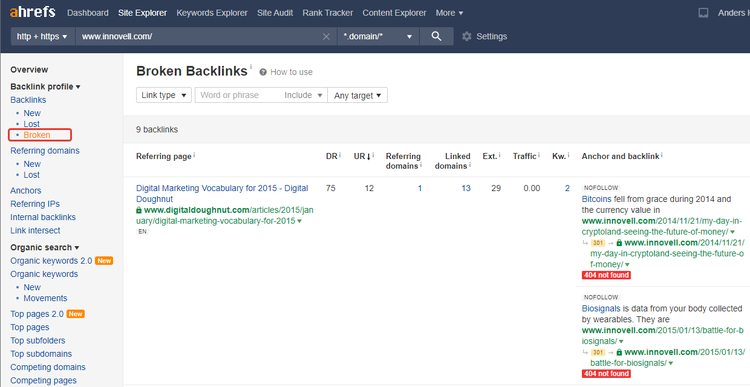 2. Connect your assets
Ensure that all third-party web properties link to your website, whether for end users or search crawlers: Facebook business page, LinkedIn business page, Twitter profile, YouTube channel .
3. Submit your site to directories
There are many directories on the market. Many of them are created for linking purposes, so be careful with snake oil offers and useless links. Sites are no longer required to be submitted to search engines for crawling and indexing, but can be submitted to directories for ranking effects.
4. Share content systematically
You can generate more website traffic by systematically sharing new content while indirectly improving your off-page SEO. You can set up automatic sharing using your social media management tools, turn on automatic browser notifications of new publications from your CMS, and ensure that the newsletters you publish have new content.
All these actions can have an indirect impact on SEO through end-user interaction.
5. Use guest blogging and partnerships
Providing content to other websites generates both backlinks and authority. If you're writing a blog post, you might get recognized and mentioned in your link. It may also make sense to put a link in the article to reference existing content on her website of her own.
6. Do Digital PR
The best offsite SEO strategies are based on digital PR. Digital PR projects create engaging, valuable, and linkable content on your site. Then reach out to media outlets and bloggers to pitch your story. This is very similar to traditional PR selling stories to the media.
Successful digital PR can generate a ton of backlinks from trusted sites or create coverage that in itself increases awareness and brand awareness.
4 best practices when optimizing for off-page SEO
SEO can make a big difference to a website with seemingly endless free traffic. It's easy to get carried away in terms of material benefits, but most SEO success is the result of a great product or service and a great message, not just optimization. Let's take a look at some off-page SEO best practices.
1. Refuel with Linkable Content
Off-page SEO doesn't help much if you don't have content to link to on your website. Make sure your site is fully compatible, has good on-page SEO, and has mechanisms in place to ensure content is linkable and engaging .
2. Benchmark your competitors
To understand what is possible and what it takes to rank for the goals you set in your keyword research, nothing beats competitor benchmarks. By analyzing top results for a search engine keyword with a good SEO tool, you can see the range of link volume and the domain he authority required to rank for that keyword. Choose your battle.
3. Aim for a great user experience
Search engines evolve and the signals we monitor evolve over time. But in the end, if he focuses on user experience, he's aiming for the same thing as search engines. That means creating the best possible experience for users when searching for products and services. So, always keep the user experience in mind when working on off-page SEO.
4. Build for the long term
The best backlinks are the hardest to get because no one else put in the effort. Build a long-term off-page strategy and work systematically towards top mentions and links.
Link available for purchase. This is considered fraud by search engines and will penalize the site if detected. It may take longer to build for the long term, but the rewards in the end are bigger and less risky.
the sky is the limit
On-page SEO really only needs to be done once, as there is only so much you can do to optimize your site from a technical point of view. But when it comes to content and off-page his SEO, there are limits. Once you've cleaned up the broken links and submitted them to the directory, you can enter the content creation and outreach cycle to extend your site's reach with off-page SEO.
WARNING: Best Cash Back Card I've Ever Seen Is 0% Introductory APR Until 2024
Using the wrong credit or debit card can cost you a lot of money. Our experts love this top pick with a 0% first-year APR until 2024, an insane cashback rate of up to 5%, and somehow no annual fee.
In fact, this card is so good that even our experts personally use it. Click here to read the full review for free and sign up in just 2 minutes.
read free review