To build brand awareness and drive quality traffic to your website, marketers need to invest in search engine optimization.
Marketing teams use SEO to increase the visibility of websites when people search for products and services. Most people use search engines to find what they need. They are also more likely to buy from or engage with brands that appear higher on search engine ranking pages (SERPs). Doing SEO right will help your marketing team rank higher in his SERPs, increasing traffic and its quality.
Marketers have a myriad of ways to approach website SEO, including access to different channels and tools. However, to increase your chances of appearing in SERPs, your marketing team must have a good content strategy in place.
Blog content, links to internal and external sources, optimized meta descriptions, and social media can help improve your SEO. Social media is important to a brand's content strategy as it acts as a channel for sharing content, connecting with an audience, building awareness and driving traffic to a website.
Explore how organizations can incorporate social media into their overall SEO strategy.
How does social media affect SEO?
Social media has no direct impact on how SERPs rank your content. However, sharing links across social media platforms increases brand exposure and impacts SEO.
Social media can indirectly increase search visibility and organic search rankings through social metrics and signals. Metrics like shares, likes and comments help build trust, customer loyalty and brand awareness. Additionally, these metrics indirectly increase online awareness and traffic. Search engines look for these to assess a brand's online reputation and influence SERP rankings.
Effective search requires a fusion of content and context. Search engines consider a site to be reputable if it has an SEO strategy and receives regular traffic from various sources, including social media platforms.
Social media can impact SEO in several ways:
Enhance your brand reputation.
Increase brand awareness.
Widely distribute your content for free.
Improve your local SEO.
Extends the life of evergreen pillars.When
Improve your visibility online.
Why is social media important for SEO?
Social media indirectly affects SERP rankings, but it can affect SEO. This is because it can drive quality traffic to your website and content, such as blogs and campaign-focused pages. When a brand connects with its target audience and creates quality content that brings value, consumers can become brand advocates. This cycle continues until followers find value in your content, engage with it, and share it.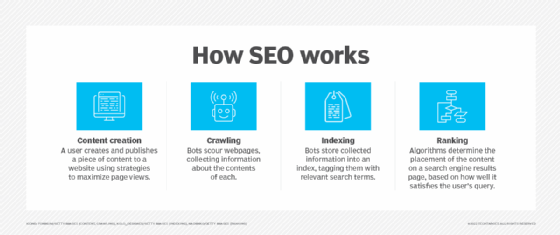 Quality content comes in a variety of formats including blog posts, videos, infographics, e-books, webinars, reviews, podcasts, and more. These types of marketing materials can provide valuable information, encourage return visits, and guide prospects down the marketing funnel.
If your marketing team uses social media outlets to distribute content, your posts can reach a wider audience. A larger audience means better visibility, better traffic quality, and generates relevant backlinks to his website. All of these indirectly affect his SERP.
Neither SEO nor social media matters.

SEO vs social media
Social media management includes posting and optimizing content for social networks. SEO, on the other hand, involves making your website content more searchable so that it appears in his SERP for relevant industry phrases and questions.
Neither SEO nor social media matters. They support each other and each approach has advantages and disadvantages, but using both in a comprehensive digital marketing strategy can help your marketing team achieve more success.
7 Tips for Incorporating Social Media into Your SEO
Marketing teams can use these 7 tips to effectively participate in their SEO and social media strategy.
Align your keyword research with your post topic. Keyword research helps marketing teams think about the content they share on social media channels. Teams should create content around high-ranking keywords and update outdated content that needs better rankings.
Create quality content to share on social media. Marketers should focus on quality over quantity. They can write and share on topics that are relevant to their target audience and that can be of most interest across different channels.
Use social promotions to revisit top evergreen content. Marketing teams can revisit pages with high SERP rankings and engagement to assess how well those pages are performing. You can also recirculate high-performing, evergreen content through your social channels.
Make it easy for users to share content. Social media posts can encourage sharing, but website content should be easy to share with social icons and links. These links can facilitate the distribution of your content with little effort from your social media manager.
Optimize images for SEO and social. Marketing teams should optimize images for web and social if they want to facilitate sharing across channels. The image should be 80% visual, 20% copy (if applicable), and should not be too large.
Promote engagement and conversation. Marketers need to craft posts compelling enough to elicit an emotional response from users. Conversational posts may ask questions, include related articles, or solicit feedback. Organizations should allow social admins to respond to comments and continue the conversation.
Optimize your social media profile. When users visit your social media profile, it should contain all the relevant information they need to know about your brand. The social media team should make the profile informative and professional, include multiple ways to contact the brand, and include a link back to her main website.
Social media helps people discover new brands and SEO helps brands generate more traffic from their target audience. Marketing teams that use both help organizations drive traffic, visibility, and authority from a variety of sources.