Blogging (opens in new tab) can be a lot of fun, and it can also be an excellent way to express yourself and increase your online presence, connect with your desired audience, and at the same time, be an additional source of revenue.
In this guide, I will walk you through starting a blog from scratch. I'll cover everything from finding a niche, choosing a domain name, setting up your blog's design, and monetizing your blog.
By the end of this article, you'll have everything you need to launch your successful blog.
What is a blog?
A blog is a website or portion of a website where an individual or organization writes about topics that interest them. A blog can be focused on one particular topic, such as politics, or it can be a collection of the writer's thoughts and experiences on many different subjects. 
Blogs are usually updated frequently, and some even offer readers the ability to subscribe to updates via RSS feed or email. Many blogs also allow readers to leave comments on posts, which can create a community feel. 
Why should you start a blog?
There are many reasons to start a blog, but here are some of the most important ones:
Blogging can help you find your voice – If you've ever felt like you have something to say but don't know how to say it, starting a blog can be a great way to get your thoughts out there. You can use your blog to share your opinions on current events, write about your hobbies and interests, or even just document your day-to-day life.
Blogging can help you connect with others – Whether you're looking to make new friends who share your interests or want to build a community around your blog, blogging can be a great way to connect with people from all over the world.
Blogging can help you improve your writing – The more you write, the better you'll get at it. And since a blog gives you a platform to practice your writing regularly, it can be a great way to improve your skills.
Blogging can help you make money – While it takes time and effort to build up a successful blog, there are plenty of ways to monetize your site once you've built up a following. You could sell advertising space on your blog, promote affiliate products, or even create and sell your products.
Blogging can help you boost your career – If you're looking to advance in your career or change careers altogether, starting a blog can help you get your foot in the door. By sharing your expert knowledge and insights on your blog, you can position yourself as an authority in your field and make yourself more attractive to potential employers.
Step-by-step guide to starting a blog
There are two main reasons why people start a blog; to share their thoughts and passion and to make passive income. Whichever it is, there are steps you need to follow in order to have a successful blog site.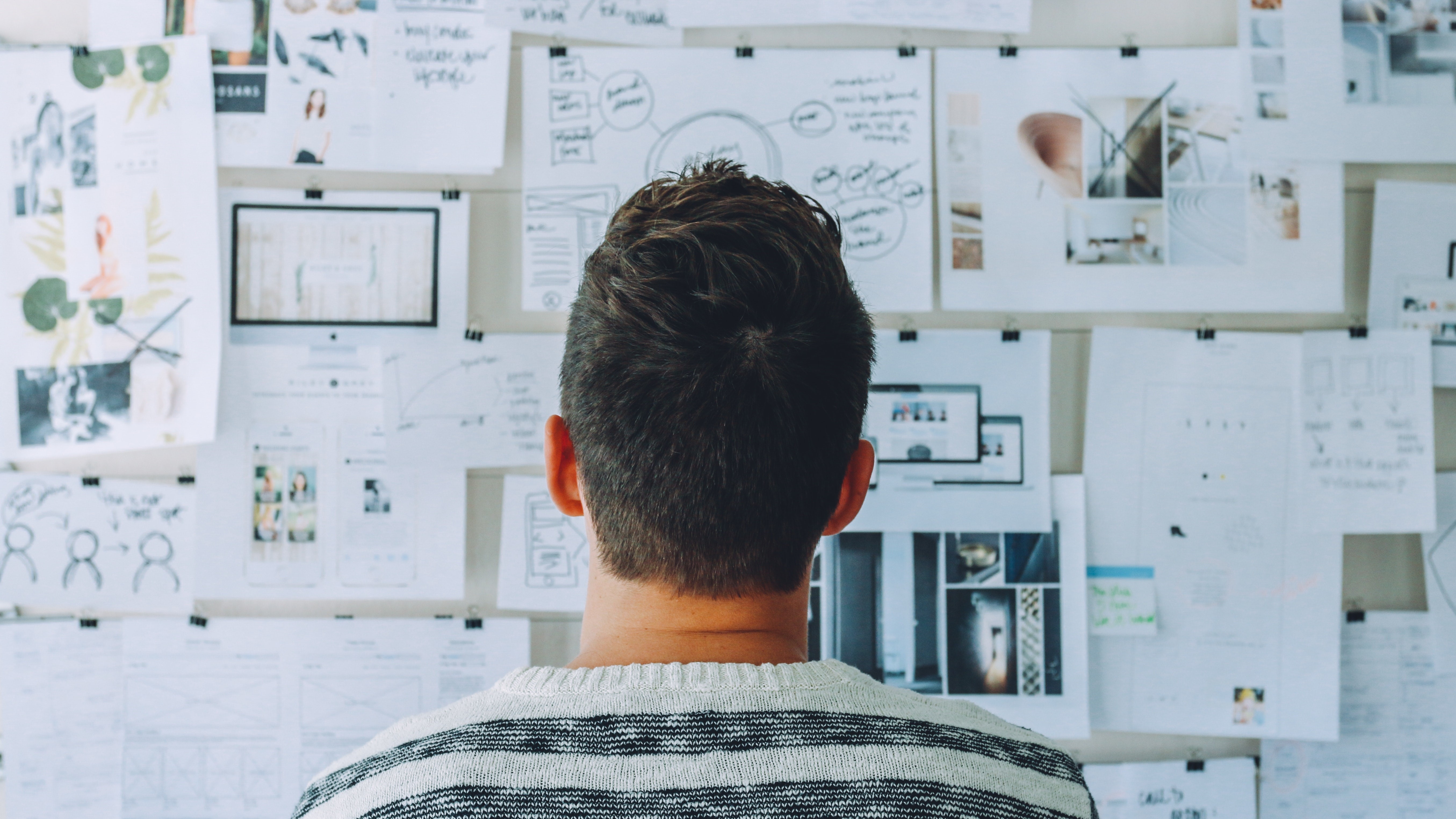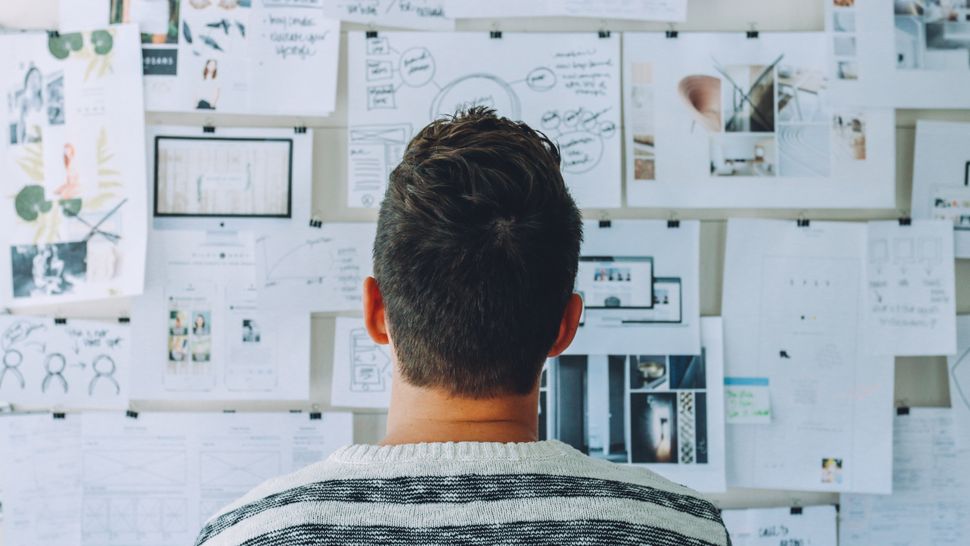 1. Choose a niche 
The first thing to starting a blog is brainstorming for a niche. Here, you need to choose a niche you have a passion for. 
This first step is very important because choosing the wrong niche may mar your blogging journey. So you must choose a niche familiar to you. When choosing a niche, It is recommended to do a little research before making a final decision.
What kind of bloggers do you follow?
What subjects are you an expert in? If a person comes to you for help, what is it usually for?
What kind of blog content is lacking in the industry you're passionate about? How can you fill in the gap?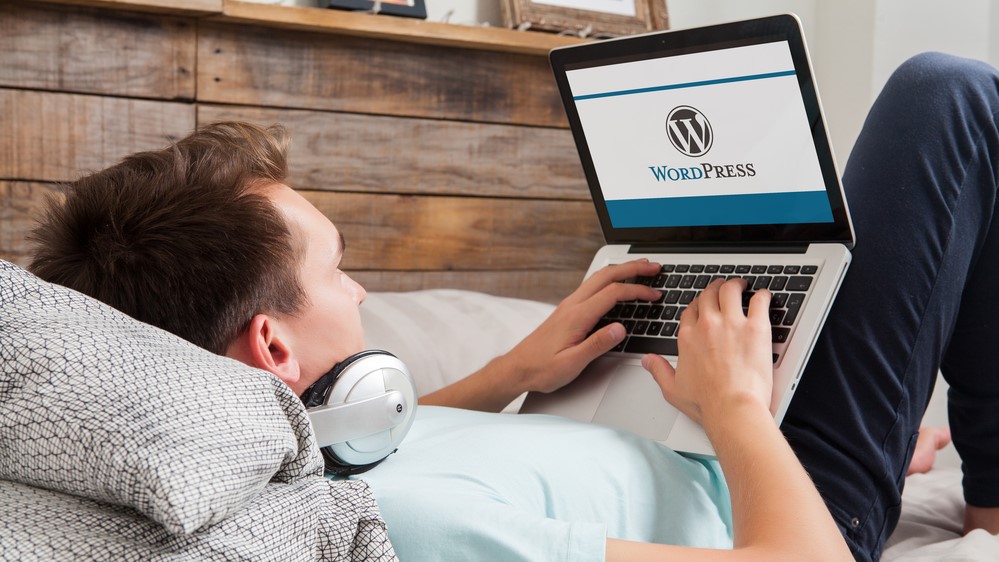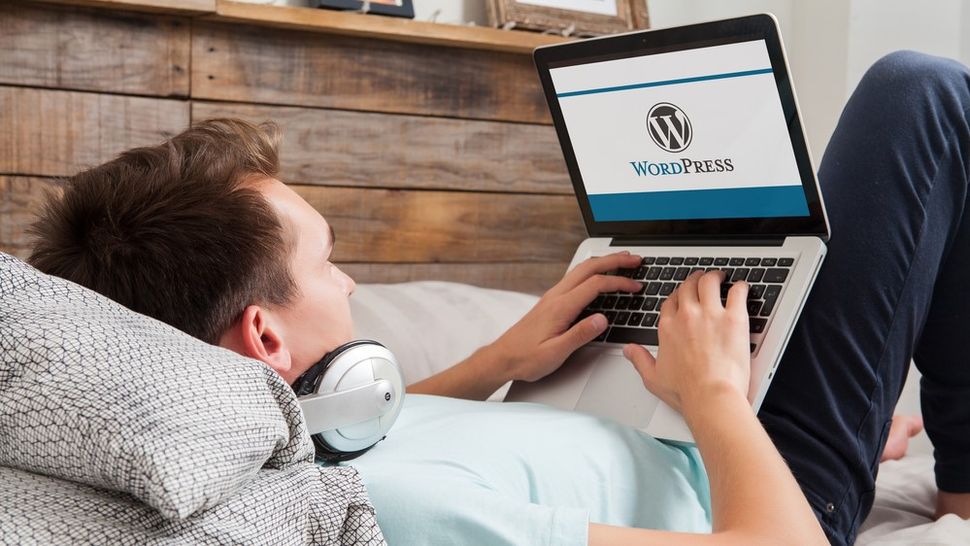 2. Choosing a blogging platform 
The next step is choosing a platform to build your blog with. For this, we recommend using WordPress.org (opens in new tab). It's a content management system (CMS (opens in new tab)) with robust blogging tools and a vast collection of plugins that can help you customize the site.
Using a CMS requires a web hosting (opens in new tab) service to get the blog up and running. Here's a list of top web hosts to launch a self-hosted WordPress blog with:
Hostinger

(opens in new tab)

– This hosting company offers a 99.9% uptime guarantee and a beginner-friendly control panel, starting from $1.39/month. Our Hostinger review

(opens in new tab)

shows the pros and cons of their hosting plans, service, server performance, and customer support.
Bluehost

(opens in new tab)

– A web hosting provider with great site performance and a one-click button to install WordPress. The prices start from $3.99/month. Read our Bluehost review

(opens in new tab)

for more information.
HostGator

(opens in new tab)

– A web host offering unmetered bandwidth with all of its shared hosting plans, which start from $2.75/month along with a 45-day money-back guarantee. Check out our full Hostgator review

(opens in new tab)

to read up on its other benefits.
Alternatively, you can use blogging sites (opens in new tab) like Blogger. This type of platform already comes equipped with blog hosting, so you won't have to make a separate purchase.
WordPress also comes in a hosted version in the form of WordPress.com (opens in new tab). It allows you to blog for free, although the selection of tools is not nearly as extensive.
3. Get a domain name 
Once you have chosen and set up your blogging platform, the next step is to get a domain name for your blog. 
A domain name is like the address of your blog on the internet. It makes it easier for people to find your site. It is important to use a domain name that is relatable to your niche as this makes your blog more SEO-friendly. Once you have chosen a domain name, you can buy it from domain registrars (opens in new tab) such as GoDaddy (opens in new tab), Hostinger (opens in new tab), HostGator (opens in new tab), or Namecheap (opens in new tab).
4. Pick a blog theme
When designing your blog, start by choosing a theme. It should be responsive and have all the features needed to function correctly. At the same time, the theme should help readers navigate between the articles easily.
If you use a hosted blogging platform, the themes usually come provided on their website.
For WordPress users, free blog themes are available in the official directory (opens in new tab). Third-party marketplaces like ThemeForest and TemplateMonster also offer premium WordPress themes (opens in new tab). They usually come with perks like regular updates and customer support.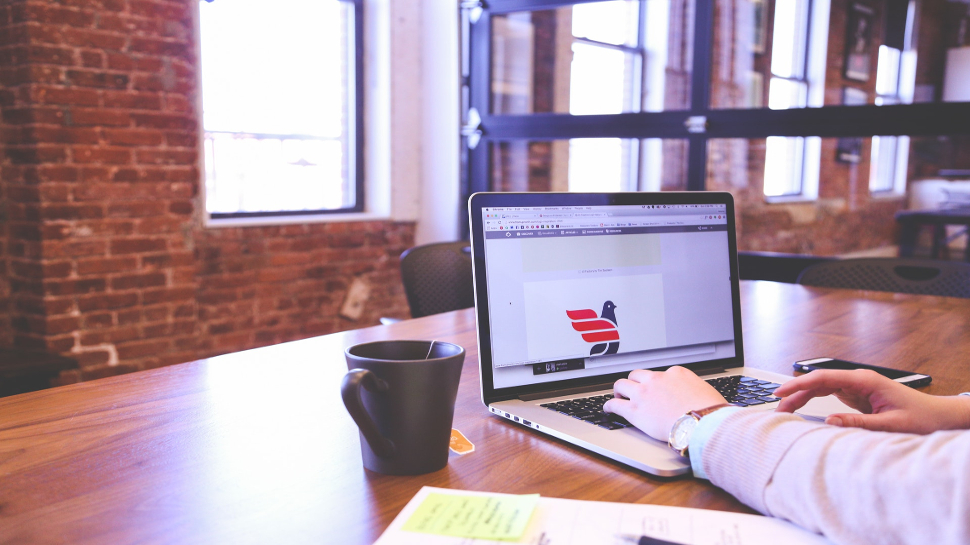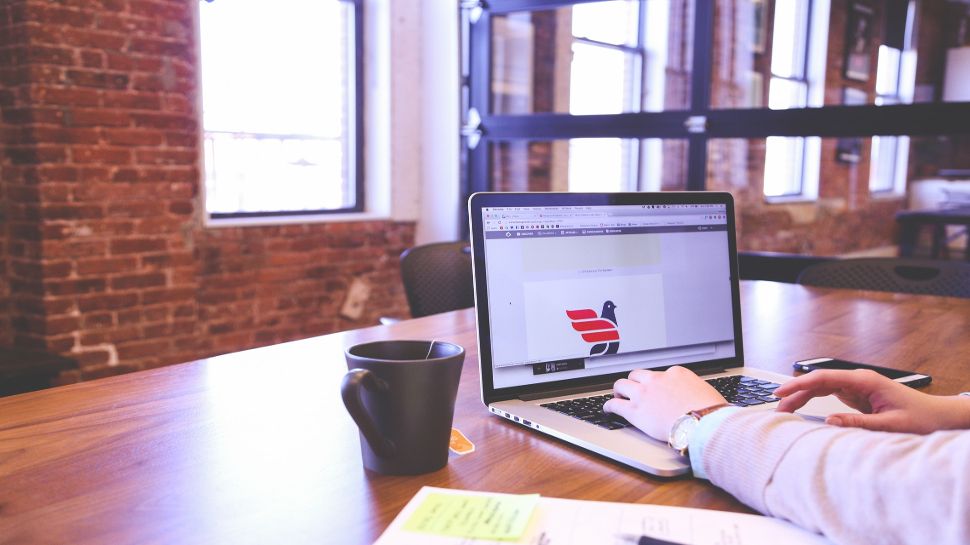 5. Customize your blog
It's time to customize your chosen theme. Here's what you can do when modifying a blog:
Create the website pages – Depending on your preferences, the homepage can double as the blog page, though many bloggers seperate the two. Other than that, you need a Contact page, About page, and separate pages for the blog post categories.
Set up a navigation bar – It should be visible on top of the header and accessible across all pages. Only include links most relevant to readers' interests to avoid cluttering the menu.
Upload a logo – It can set you apart from similar blogs and increase brand recognition. Many logo generators

(opens in new tab)

can come up with a high-quality design using some premade icons and AI

(opens in new tab)

assistance.
Customize the colors and fonts – Ensure they represent your brand's visual identity.
Add a sidebar – It's a space next to the main content area intended for displaying a short bio, social media handles, or call-to-action buttons.
6. Add any necessary extensions or plugins
In CMSs and blogging platforms, extensions are add-ons users can install to enable custom additional functionality on a website. In WordPress, they're called plugins.
A blog usually requires the following types of extensions or WordPress plugins (opens in new tab):
SEO – A popular example is Yoast SEO

(opens in new tab)

, which can guide WordPress users on optimizing blog content for search engines.
Contact form – Enable readers to communicate with you via a fillable web-based form. WPForms

(opens in new tab)

is a well-known plugin in this category.
Spam protection – Blogs are a prime target for spam comments, which can hurt your reputation and web user experience. Prevent this from happening with Akismet

(opens in new tab)

.
Speed optimization – The longer your website loads, the less likely visitors are to stay and explore its content. WP Rocket

(opens in new tab)

can solve this problem by enabling website cache.
7. Create a content strategy
One way to ensure your blog posts remain relevant and interesting to readers is with a solid content strategy. Here's a guide to creating one:
Set realistic and measurable goals – Pick a specific and achievable objective you expect to accomplish. An example of this is to accumulate a thousand readers by the end of the month.
Define your ideal readers – Knowing your target audience can determine the type of blog posts to publish and the kind of writing style to adopt.
Conduct keyword research – Find out your target audience's interests using tools like Answer the Public

(opens in new tab)

or Google Trends

(opens in new tab)

. From there, select the terms that have the most potential to become blog posts.
Set up a blog editorial calendar – Create a schedule to write and publish the blog posts. Some bloggers prefer to make many drafts in advance and post them one at a time throughout the month.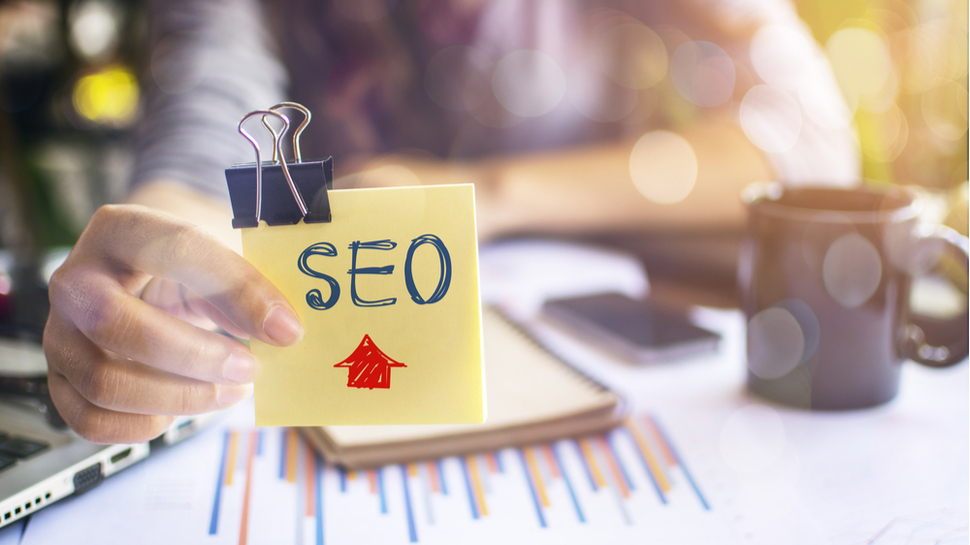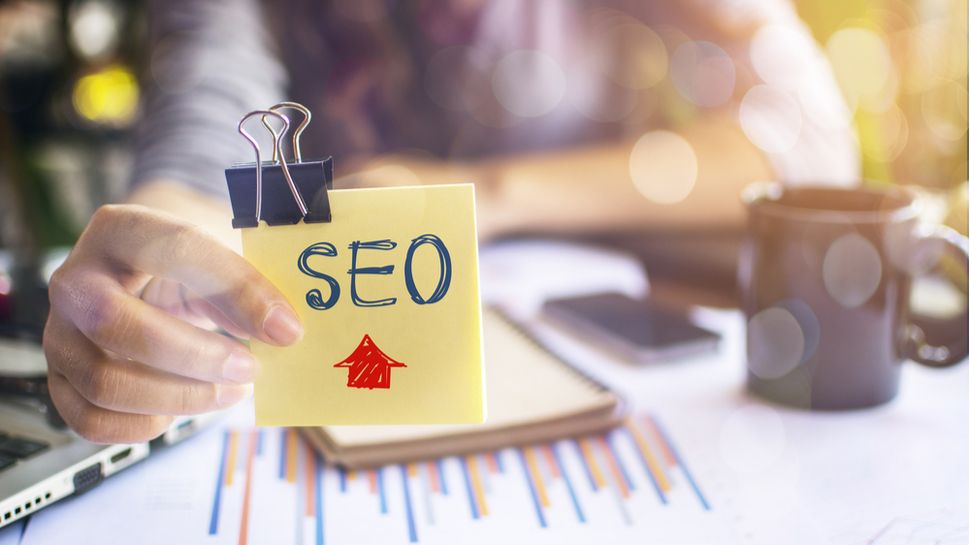 8. Learn about SEO
SEO is short for search engine optimization, which is a collection of practices that aims to make a web page rank better on search engines. That way, the website can gain more exposure and organic traffic.
If you're a beginner, there are tons of SEO resources to learn from. For example, Google's SEO starter guide (opens in new tab) and Ahrefs' SEO basics guide (opens in new tab) are great places to start.
Installing some SEO tools (opens in new tab) can also make it easier to strategize your content for search engines. If you prefer using free software, Ahrefs has a free version and is an excellent choice. It can help with both keyword research and competitor analysis.
An analytics tool can track your site's performance, measure the effectiveness of the content strategy, and locate any web-related issues.
Google Analytics (opens in new tab) is the go-to choice for bloggers. It's free and can show a wide range of performance metrics, such as the traffic sources and number of blog posts or pages a person visits in a single session.
You only need a Google account to get started. Then copy and paste the Tracking ID to the site's code to begin collecting data.
10. Set up your email list
An email list is a collection of user-submitted email addresses. In blogging, they're intended for marketing purposes, such as updating readers about new blog posts.
Creating one requires email marketing software (opens in new tab). It will enable an opt-in form on your website, where visitors can fill in their name and email address. Additionally, it can automate the email delivery and personalize the message for each subscriber. 
11. Publish and promote your blog
With the blog set up, it's time to write your first blog posts and publish them.
Refer to the topics you've selected from the content strategy to decide what article to write about. Focus on making evergreen content (opens in new tab), covering informative topics that will always remain relevant to your target audience.
Remember to promote the blog every time you publish a new post. Besides leveraging your email list, establish an online presence in social media networks often used by your readers. Also, take part in community-oriented sites like Quora and Reddit to expand your reach.
12. Collaborate with other blogs
Guest posting on other blogs in your niche offers the chance to broaden exposure and establish credibility. Plus, it's an excellent way to build backlinks (opens in new tab) – which is essential for ranking well on search engines.
To land your first guest posting opportunity, make sure to send an enticing email pitch. Address the recipient by name and make the message personal. Prove that you've researched the blog in-depth and mention some articles you like. 
Lastly, attach a draft of the post you want to write about so that the blogger can visualize what the article looks like. Ensure that it follows their submission guidelines and writing style. 
To install WordPress 
When you log in to your cPanel (opens in new tab), click on hosting and scroll down to Manage. Now, on the Manage menu, scroll down and click on the website section. Next, on the new window that will appear, click on Auto installer and then select WordPress. Once you click on the WordPress icon, you will be prompted to enter the domain name where you want the WordPress to be installed; here you should enter your domain name and details and click install.
Choose an SEO-friendly and responsive blog theme – After installing WordPress, it's time to choose a theme. To choose a theme, log into your WordPress dashboard, click on Appearance, and click on themes. Here, you will find tons of themes, so you must choose a lightweight theme that is SEO-friendly. To know if a theme is SEO-friendly, you can check reviews about the theme before installing it.
Customizing your blog – Now, it's time to customize your blog. You can start by changing the logo of the theme you have chosen to your logo. You can change the fonts, background images, layouts, etc. It all boils down to your taste and how you want your blog design to be.
Adding extensions for SEO, contact forms, spam protection, and speed optimization. At this stage, you need to install some plugins that will enhance your blog's SEO features. I recommend Yoast or Rank Math plugins for on-page SEO content optimization. Both plugins give you metrics on how to optimise your blog's written content for SEO purposes. For spam protection and speed optimization on your blog, installing LiteSpeed and WordFence plugins is recommended.
When it comes to drafting SEO-optimized content, there are strategies to that. First, you need to do keyword research. This is to ascertain the core metrics of the keyword you intend to rank for in search engines. Second, you need to draft a format for writing your content. Here, it is very crucial to remember the role of SEO-optimized blog posts. You need to know how to use keywords to make your content search engine friendly.
After writing your content, it is time to employ SEO practices to help it rank on the first page of Google. You need to optimize the title of your content for search engines. Also, you need to make sure your keywords are included in your content's meta tags and descriptions. The next important aspect of SEO you need to pay attention to is link building: both internal and external linking. For internal inbound links, ensure all pages/articles on your blog are interlinked to each other.
You also need to sign up for analytics tools. You can sign up for the Google search console on search.google.com/search-console/ or bing.com/webmasters/ to connect your blog.
Next, set up an email list using email marketing software. Email list plays a vital role in internet marketing. It helps you to retain your blog visitors. There are many email marketing software in the market such as MailChimp, MailerLite, etc. You can choose any according to your budget.
After publishing your first blog, it's time to promote. There are two ways you can promote your blog on social media; free and paid. You can join social media forums, groups, or communities that share the same niche as you. For paid promotions, you can run social media ads on any of the popular social sites such as Facebook or Twitter.
When it comes to building a successful blog, the role of guest posting is important. It helps you to gain backlinks thereby boosting your blog's SEO and authority. To pitch for a guest post, you need to reach out to authority blogs on your niche. 
There are two types of guest posting; free and paid. Most big blogs now charge for a guest post. To search for a guest posting opportunity, go to google and type Guest post + Keyword.
How to monetize your blog
Now that you're more familiar with blogging, let's discuss the many ways to make money while doing so. Here are several profitable blog monetization methods: 
Ad displays – This tactic requires signing up on an advertising network like Google AdSense

(opens in new tab)

, which will partner you with brands that want to advertise their business on your website. 
Affiliate marketing – With this method, you will join affiliate programs to find products to promote on your blog posts. You will earn a commission every time a reader clicks on the affiliate link you've provided. 
Sponsored content – This is a common monetization technique for popular bloggers. Brands will pay them to have their products or services featured on their blog posts, usually in reviews or recommendations. 
Online courses – If you like teaching, try to monetize your blog with video courses on topics that your readers might have questions about. Besides generating income, it's also an excellent way to establish your expertise in the field.
eBooks – Many bloggers use this method to repurpose and combine their existing content into one in-depth file. Besides selling the eBook on the blog, you can also self-publish with Amazon KDP

(opens in new tab)

to gain more exposure. 
Coaching services – This tactic is similar to that of offering online courses – it usually involves personalized mentoring sessions and virtual workshops. 
Membership plans – If you manage to build strong audience engagement, consider launching a private community where readers can access exclusive content and connect with you more personally. Patreon

(opens in new tab)

is the go-to platform for this.
What makes a good blog
There are a few key features that make a good blog. First, a good blog should have interesting, original and useful content. The content should be well-written and well-researched. Additionally, the blog should be updated regularly with new content to keep readers coming back.
Another important aspect of a good blog is interactivity. A good blog will encourage comments and dialogue between the author and readers. This interaction makes the reading experience more enjoyable and helps to create a community around the blog.
Finally, a good blog should be visually appealing. Readers should enjoy looking at the site and finding it easy to navigate. If a blog is difficult to read or navigate, readers will likely move on to another site.
Tips, tricks and tools to help your blog succeed
To have a successful blog, you need to put in the effort. You need to be consistent with your postings and engage with your audience. By following these simple tips, you can ensure that your blog is attractive to both search engines and readers.
One of the most important things to remember when blogging is to keep your content fresh. This means publishing new articles regularly. If you only post sporadically, readers will quickly lose interest in your site. Likewise, if all of your posts are about the same topic, you'll start to bore your readers. Mix it up by writing on a variety of topics and including different types of content such as videos or infographics.
Another key to success is promoting your blog through social media and other channels. This will help you reach a wider audience and drive traffic back to your site. Make sure to share each new post on social media and include engaging visuals and catchy headlines. You can also use paid advertising to promote your blog posts or guest posting on other sites to get exposure for your site.
Tools to help you start a blog
Besides the already mentioned extensions and software for SEO, analytics, and email list building, consider installing these tools as well:
Content calendar – Use it to keep track of deadlines for writing, editing, and publishing. It can also help with scheduling your social media posts. CoSchedule

(opens in new tab)

is an excellent tool for this. 
Password manager

(opens in new tab)

– WordPress is known for being prone to hacking attempts, so extra precautions are necessary. Tools like LastPass

(opens in new tab)

make it easy to create and manage strong passwords for all the websites and apps that you use. 
Graphic design platform – It can help create engaging visuals for the blog content and social media feed. Check out Canva

(opens in new tab)

for a free and beginner-friendly option. 
Stock photos

(opens in new tab)

– Another great way to add more visual appeal to your content with minimal effort. Visit Unsplash

(opens in new tab)

if you're looking for a free option. 
Time management app

(opens in new tab)

– Use this to keep yourself focused when writing blog posts. We recommend using Toggl, which can track work hours and analyze them to help improve your productivity. 
Grammar checker – Flawless sentence structure, spelling, and punctuation can make the blog more credible and easier to understand for readers. Install Grammarly

(opens in new tab)

to keep them in check.
Webmaster tool – This software is usually provided for free from search engines to help site owners monitor their ranking performance. An example is Google Search Console

(opens in new tab)

, which can track the click-through rate generated from search engine results pages.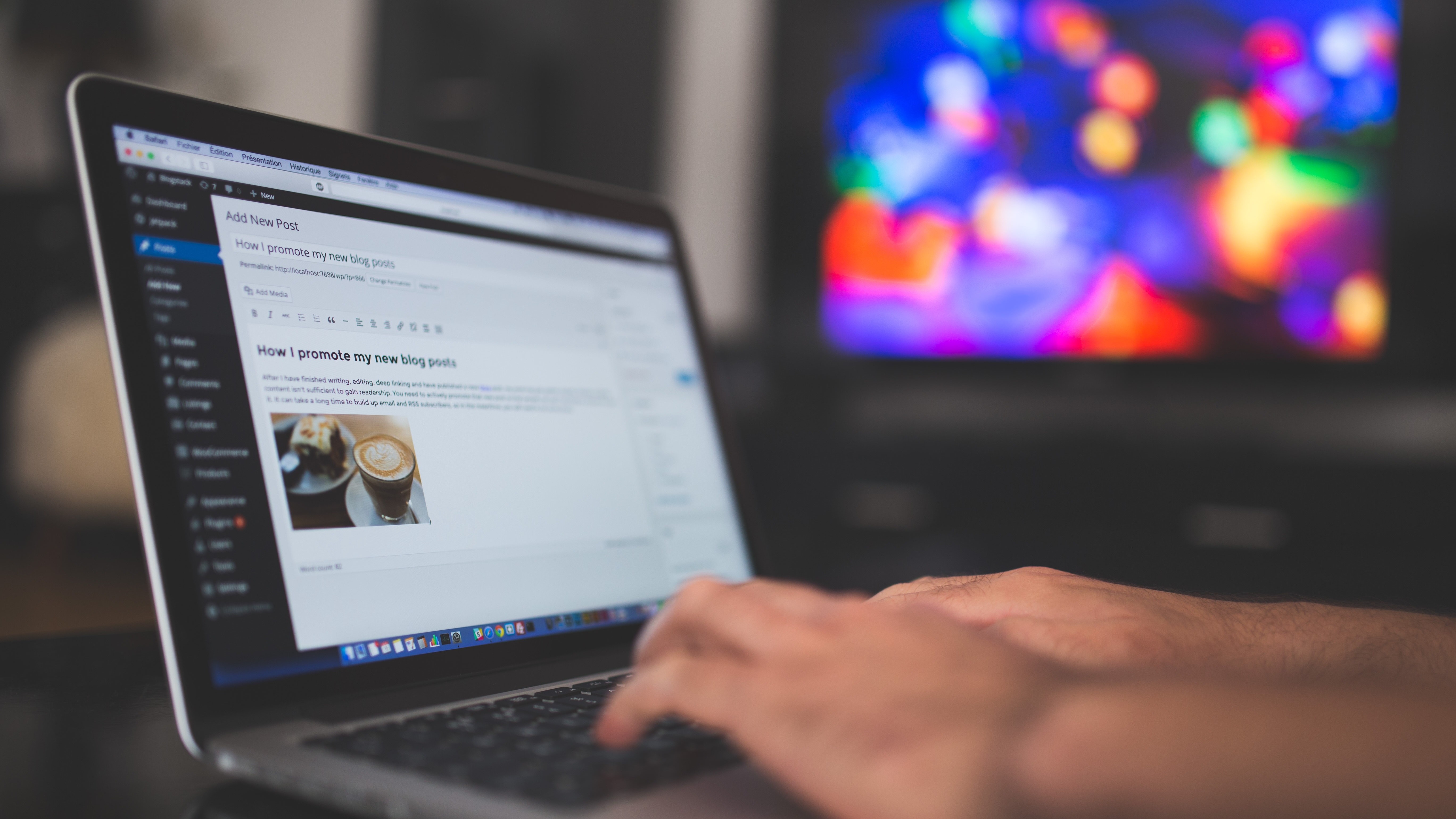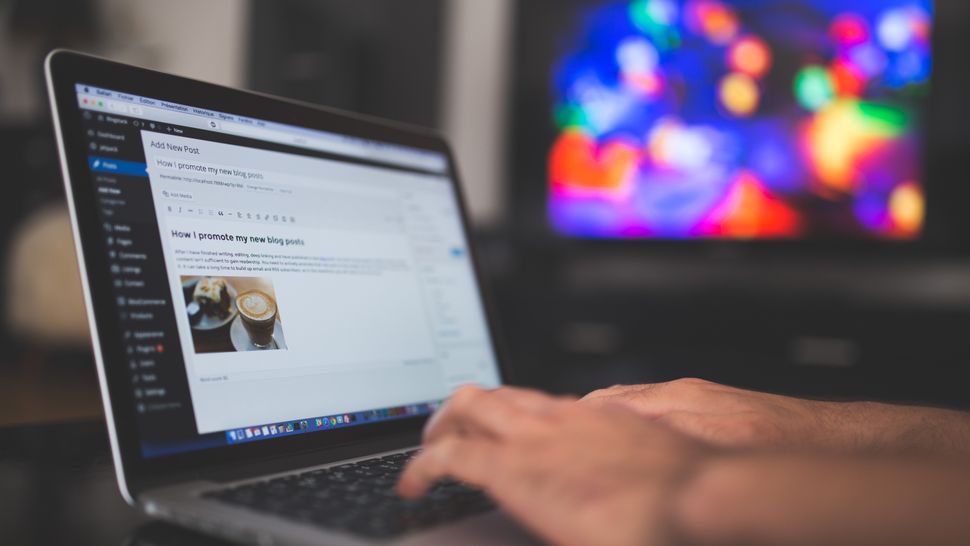 Starting a blog
Now that you know how to start a blog, all that's left to do is take the first step. Let's recap:
Brainstorm for a blog niche that suits your interests and has potential for traffic. 
Choose a blogging platform. We recommend using WordPress

(opens in new tab)

and web hosting

(opens in new tab)

plans by Hostinger, Bluehost, or Hostgator.
Pick a catchy and descriptive domain name

(opens in new tab)

.
Pick a responsive blog theme that helps readers navigate through the blog posts.
Customize your blog. Set up the website pages, navigation bar, logo, colors and fonts, and sidebar.
Add extensions for SEO, contact forms, spam protection, and speed optimization. 
Create a content strategy to serve as a guide for writing your blog posts. 
Research the best SEO practices and install SEO tools

(opens in new tab)

.
Install an analytics tool to keep track of your blog's performance and locate any issues.
Set up an email list for marketing purposes by using email marketing software.
Publish your first few blog posts and promote the blog on social media and community-oriented websites.
Guest post on blogs in your niche to build backlinks and broaden your exposure. 
There are several things to consider before starting a blog. You need to decide what you want to write about, what your goals are, and how you plan on monetizing your site. 
Additionally, it's important to make sure that you have the time and resources necessary to commit to regularly updating your blog. However, if you're willing to put in the work, starting a blog can be a great way to share your voice with the world and connect with like-minded people. 
With a little effort, you can build a successful blog that will help you achieve your personal or professional goals.