It comes as no secret that marketing in today's digital world is a huge undertaking. Because of the complexity of the online and real world, companies find it much easier to find top marketing agencies to help them promote their brand. With so many competent and top-rated agencies around, it helps to know their strengths, competencies, and the type of marketing they do best. 
To help you in your search for the best marketing agencies in 2023, we've put together this list of 25 agencies. Some offer a full suite of digital marketing services, while others specialize in one or two marketing components. Whatever you need, you'll find a marketing agency to help you grow your business, on this list.
---
Top Marketing Agencies to Grow Your Business in 2023:
---
Best Marketing Agencies for 2023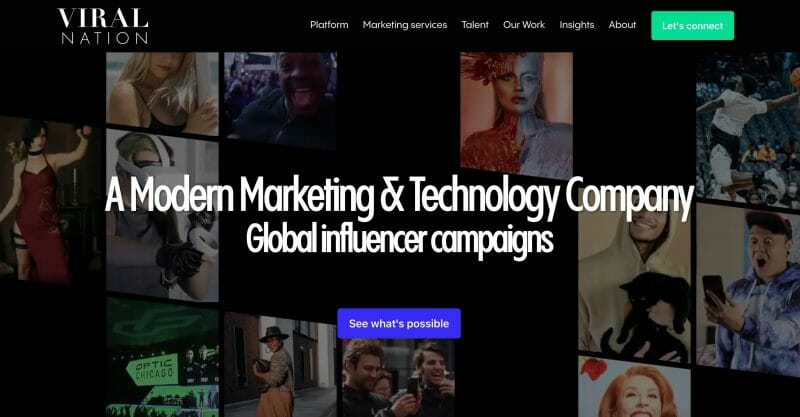 Strengths:
Viral Nation is a modern influencer marketing agency dedicated to delivering results using technology. They offer end-to-end influencer campaign services and talent management via their own platform, which helps streamline the process and maximize results.
What Sets Them Apart:
They are aware that the future of marketing is AI, and they leverage this technology in their campaigns. Thus, modern brands turn to them for innovative marketing strategies. They also have a division for athletes and sports marketing, as well as blockchain technology.
Key Services:
Influencer marketing

Paid and performance media

Creative and content

Web3 and blockchain

Viral Nation is a global digital and social agency group driving growth and connection through performance and innovation.
…
---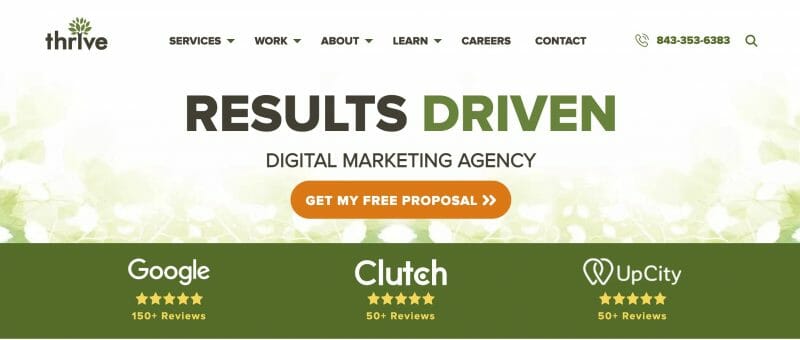 Strengths:
Thrive is an online marketing agency that offers a full menu of web marketing services. They are focused on two things—Relationships and Results. They employ over 200 experts in strategic, creative, and technical web marketing so your needs are surely covered.
What Sets Them Apart:
Thrive's founder, Matt Bowman, began with the mindset that taking care of one's employees and the community is as important in business as making a profit. Thus, Thrive prides itself on their focus on culture and core values, prioritizing employees' personal and professional improvement. They also have a strong corporate social responsibility, partnering with Kiva to help aspiring entrepreneurs. 
Key Services:
SEO and PPC management

Ecommerce marketing

Amazon Marketing

Social media marketing

Reputation management

Web design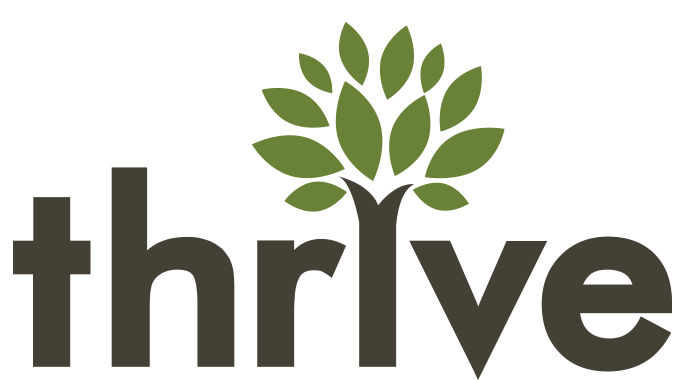 Thrive is an online marketing agency with a passion to use the power of the Internet to grow your business.
Thrive was founded on the conviction that businesses can successfully outshine their comp…
---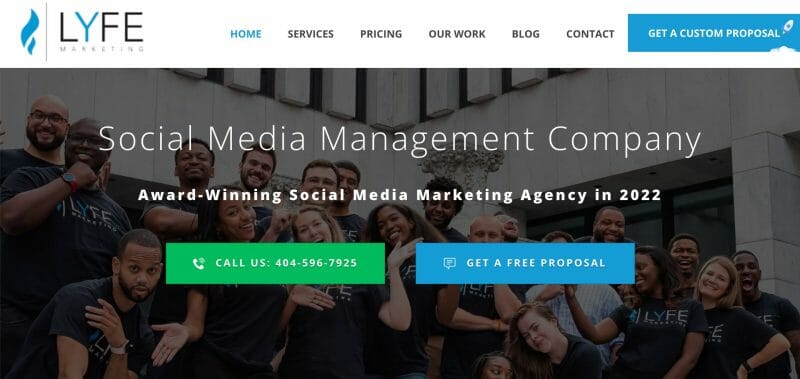 Strengths:
Lyfe Marketing specializes in social media marketing, with expertise in accelerating growth for small to medium-sized businesses in almost any industry. Aside from social media marketing, they also offer email marketing, SEO, and PPC advertising.
What Sets Them Apart:
Lyfe began as a small startup in 2011, so they completely understand the needs of small business owners. Their own experience enables them to apply and adapt their marketing strategy to others in various industries.
Key Services:
Social media management

Social media advertising

SEO and PPC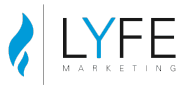 A leading social media management company that helps businesses grow online. LYFE Marketing helps clients increase leads and sales through social media marketing….
---

Strengths:
Disruptive Advertising works on the premise that a lifelong partnership with its clients is key to success. This PPC-focused agency aims to fully understand its clients' purpose, needs, and goals to deliver results. As their website says, they "aspire to be the last agency you'll ever work with."
What Sets Them Apart:
The agency has audited approximately 10,000 ad accounts; as a result, they've learned how to use their clients' ad dollars more efficiently. Reallocating the budget and building a solid foundation for growth are their go-to steps to make sure their client gets what they pay for.
Key Services:
PPC management

Email marketing

Social media management

eCommerce

SEM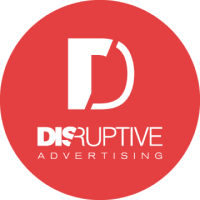 At Disruptive, we're passionate about building lifelong relationships on a foundation that starts with your marketing and business results. After auditing over 3,000 companies' digital marketing str…
---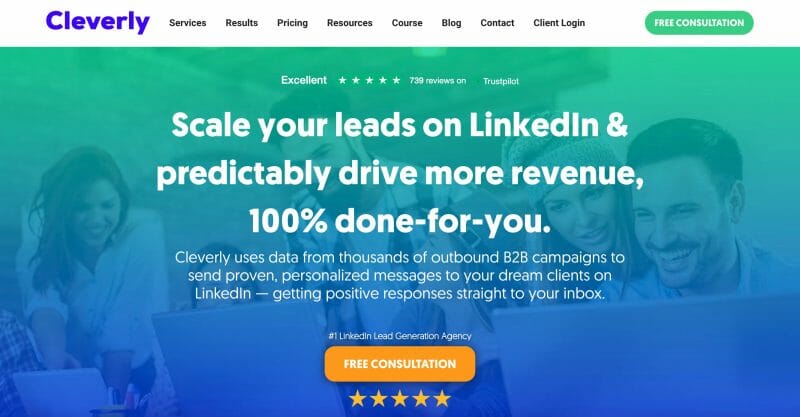 Strengths:
If it's LinkedIn you need, it's Cleverly you'll want. This top-rated LinkedIn agency helps B2B companies grow through LinkedIn lead generation and paid ads. After running thousands of successful LinkedIn marketing campaigns for its clients, Cleverly has mastered the art and science of lead generation that actually translates to closed deals.
What Sets Them Apart:
By focusing on LinkedIn for B2B companies, Cleverly does their job extremely well. They've been highly rated by both clients and third-party websites for delivering results as they promise. 
Key Services:
Lead generation

Email marketing

Digital Marketing

Paid ads

SEO

We run LinkedIn ads that actually convert. Our agency gets more of your ideal prospects to convert into customers through irresistible LinkedIn Ad funnels and proven outbound B2B lead generation campa…
---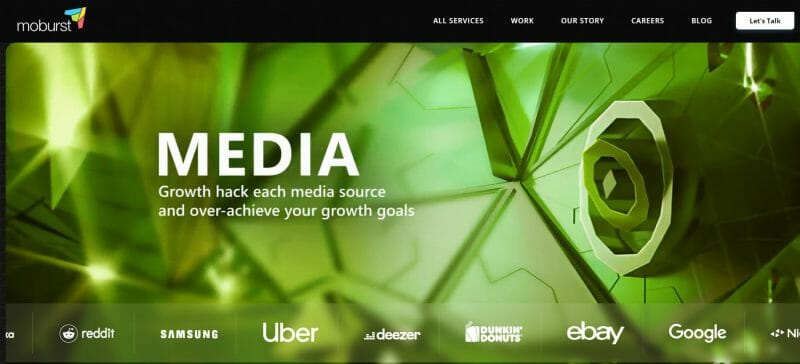 Strengths:
Moburst is a marketing agency that prioritizes its client's growth, using the power of influencers. They aim to make their clients category leaders. The agency began as a mobile marketing agency but has since grown to become a full-service digital agency.
What Sets Them Apart:
They are well-versed in mobile marketing, perfect if you are planning to develop an app for your brand and reach new markets. Client reviews point to their expertise in utilizing new technologies for their website and mobile applications to increase their ROI.
Key Services:
Mobile and app marketing

Influencer marketing

Full-service production

Media Buying

SEO

Web development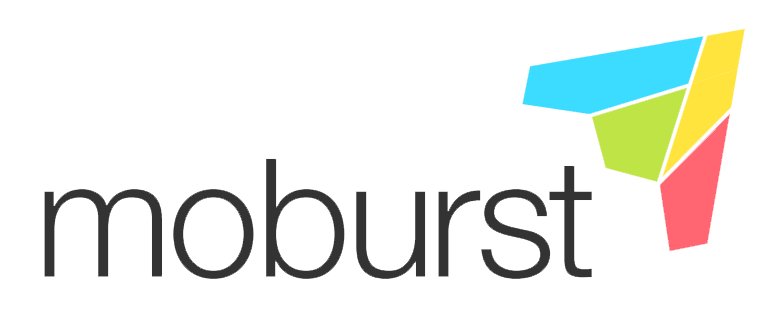 Moburst is a digital full-service, mobile-first marketing agency that helps companies to scale and become category leaders. We love solving the clients' tough digital challenges and firmly believe t…
---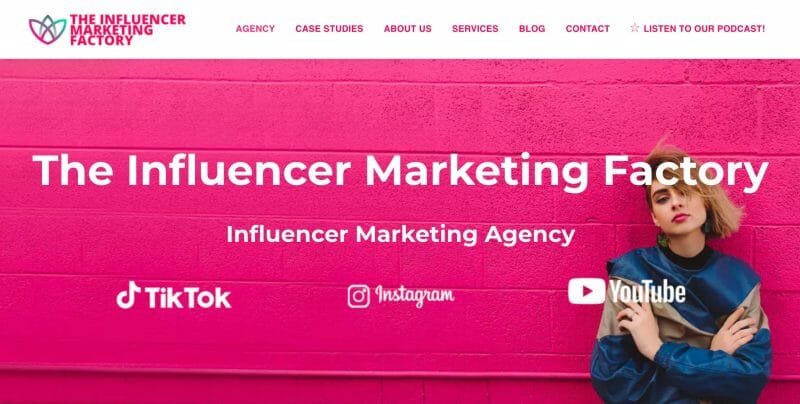 Strengths:
The Influencer Marketing Factory was already launching influencer campaigns on TikTok in 2018, right when the video-sharing app was blowing up. They offer everything you need to set up a successful influencer campaign, from defining KPIs, selecting the right content creator, campaign execution, tracking and monitoring, and data analysis.
What Sets Them Apart:
As a pioneer of TikTok marketing, the agency is well-positioned in delivering results from its influencer campaigns on the app, plus Instagram and YouTube. They can calculate your ROI using their knowledge and tools, gained from years of experience.
Key Services:
Influencer marketing

Social media marketing

Talent management

The Influencer Marketing Factory is a global full-service influencer marketing agency that helps brands engage with Gen Z and Millennials audiences on TikTok, YouTube and Instagram….
---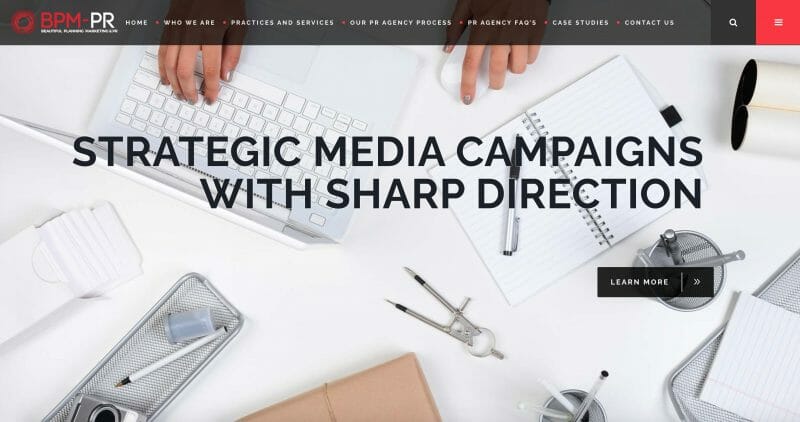 Strengths:
Awarded as one the best PR firms in America by Forbes, BPM-PR has proven its mettle as a leading PR and marketing agency. They are a results-driven firm that works with both digital and traditional PR. They engage with all types of media meaningfully, ensuring that you get quality publicity and marketing.
What Sets Them Apart:
They are a well-known brand, so a phone call or email from them is sure to draw attention. They nurture their media connections effectively so that its clients can enjoy the fruits of their work. 
Key Services:
Public relations

Corporate communications

Celebrity endorsements and influencer marketing

Media relations

Social media management

Crisis PR and reputation management

BPM-PR Firm is a full service public relations firm with an extreme media connections. Awarded by Forbes as one of the best PR Firms in America. Obtaining online digital media, print magazines, TV, sp…
---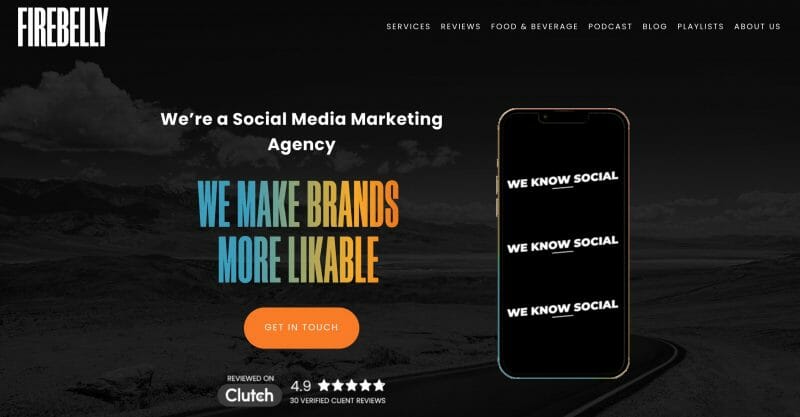 Strengths:
Firebelly Marketing zooms in on one mission: to make brands more likeable. They do this by crafting social media marketing strategies that would appeal to the public. By conducting a social media audit, Firebelly finds out the strong and weak points in your social media performance and then proposes the next steps for improvement.
What Sets Them Apart:
Their clients praise them for their transparency, collaborative spirit, and responsiveness. Aside from improving brand perception, Firebelly has also helped develop social brands from scratch.
Key Services:
Social media management

Influencer marketing

Social media audit

Social media advertising

Graphic design, videography, photography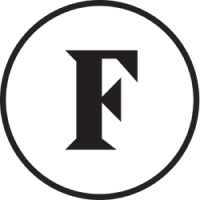 Firebelly is an Indianapolis social media marketing agency on a single mission since 2007: to make brands more likable and profitable via social media….
---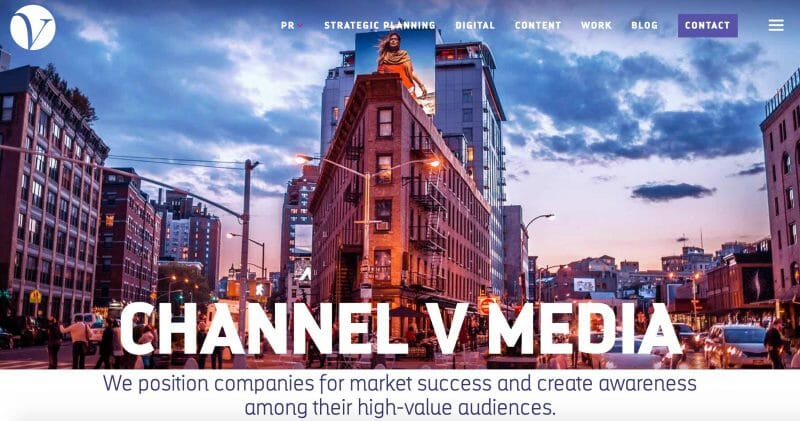 Strengths:
PR and digital brand development are the main strengths of Channel V Media. This New York-based agency started in 2008 as a PR firm, where they learned how to shape public opinion for businesses through brand positioning, messaging, and the right narratives. 
What Sets Them Apart:
Having worked with multinational companies and small startups, Channel V has a wide range of experience across various industries. They have partners in 41 markets around the world, including South America, Europe, Africa, and Asia.
Key Services:
Strategic communication

Public relations

Media strategy

SEO

Branding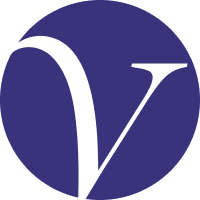 Founded in 2008, Channel V Media (CVM) is an award-winning communications and content marketing agency. …
---

Strengths:
One of the top influencer marketing agencies around, HireInfluence is chosen by many big brands for their successful influencer campaigns. They are a full-service influencer marketing agency, offering customized solutions for each client with specific indicators of success.
What Sets Them Apart:
HireInfluence focuses on experiences, not ads. Their approach has led to results that outshine competitors. They are known for their white glove approach, which is why so many prominent brands tap them for influencer campaigns.
Key Services:
Full-service influencer marketing

Talent sourcing and placement

Brand promotions and events

Recurring/on-demand IGC activations

Founded in 2011, HireInfluence soon became the picked influencer agency for many renowned customers. Through leveraging creative strategies and carefully selecting talented individuals to work with th…
---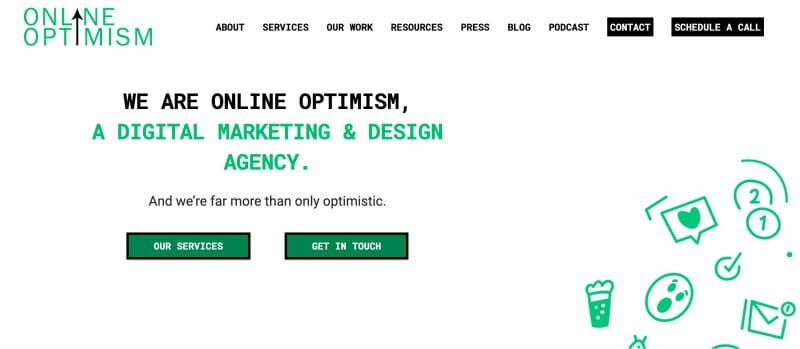 Strengths:
Online Optimism is a full-service digital marketing agency that uses a data-driven approach to come up with 21st-century solutions for clients' digital marketing problems.
What Sets Them Apart:
They call their team Optimists—people who make you feel more optimistic about your marketing strategy because of their expertise. They've built campaigns in various industries, including hospitality, healthcare, automotive, legal, education, government, nonprofit, and eCommerce, among others.
Key Services:
Social media management

SEO

Content marketing

Web design and video production

Branding

Digital ads

Online Optimism is a creative digital agency that makes you feel a bit more Optimistic about your online marketing & design. Their organization works in Digital Advertisements, Design & Creative, Soci…
---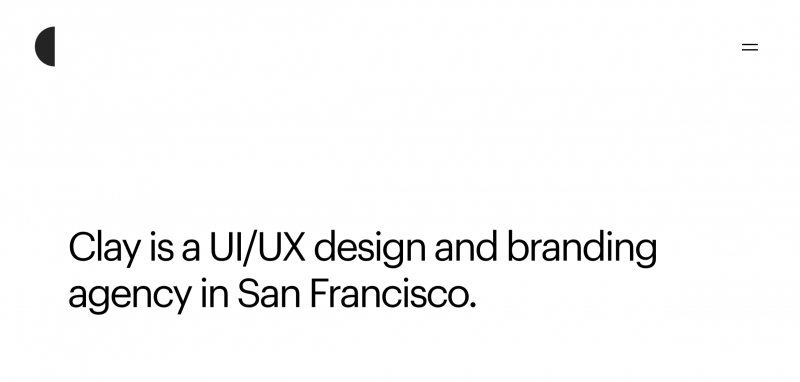 Strengths:
Clay specializes in design and branding. Based in San Francisco, the agency provides UX and web design services to help brands tell their story better. They design and create highly engaging digital products based on science.
What Sets Them Apart:
As a UX agency, their work centers around their clients and those who use their products. The whole user experience is incorporated, including strategy, design, and development. Their primary goal is a holistic brand and user experience.
Key Services:
Digital strategy

User experience

Branding

Web design

Clay is a UI/UX design and branding agency in San Francisco….
---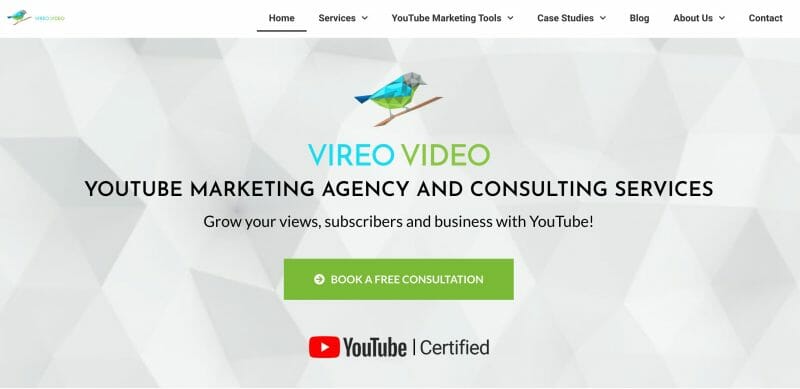 Strengths:
Vireo Video is a YouTube marketing firm that provides video marketing, SEO, and advertising services to brands who wish to convert their YouTube views into sales.
What Sets Them Apart:
Vireo's professionals are YouTube certified, having the skills and expertise that make them stand out from other agencies that offer video marketing services.
Key Services:
YouTube marketing

Video ads

Video optimization

Influencer marketing for YouTube

Vireo Video is a video marketing agency specializing in Video Marketing and Advertising on YouTube for Smart Brands. Vireo provides experience and knowledge in YouTube and video marketing to accelerat…
---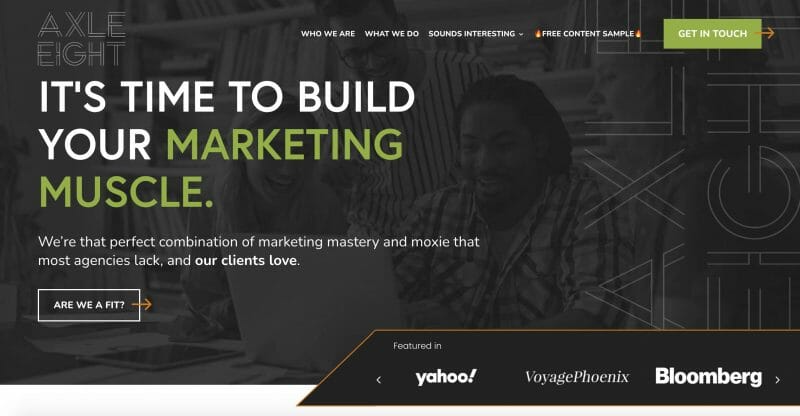 Strengths:
Axle Eight is "distinctly different." This next-generation marketing agency loves creativity, and the relationships they've built with their clients were born out of their fresh perspectives on marketing.
What Sets Them Apart:
They are a self-proclaimed "anti-agency" agency, refusing to be mainstream. They prefer clients who want something bold, something that pushes the boundaries of marketing. They only handle a few clients at a time, so you know that they're not letting anything slip through the cracks.
Key Services:
Advertising

SEO

Content creation

Email marketing

Social media marketing
---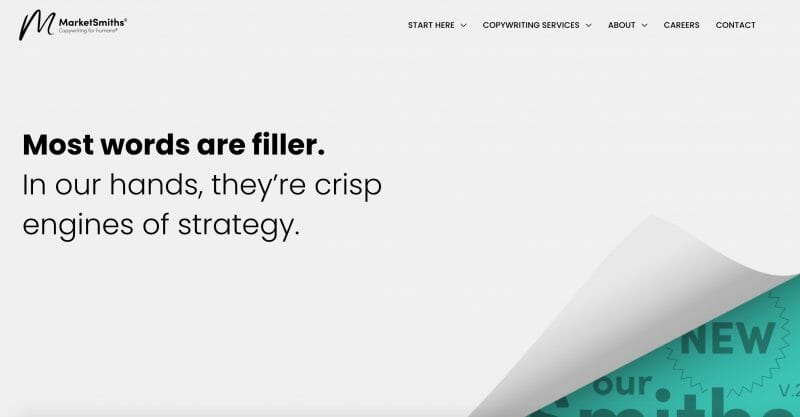 Strengths:
Effective copy can transform an otherwise dull marketing campaign. Enter MarketSmiths, a marketing agency specializing in copywriting and content that delivers results.
What Sets Them Apart:
They know the power words can have, and harness it to give your brand a marketing edge. They write copy for websites, brands, products, and industry-specific copy for their clients.
Key Services:
Content marketing

Copywriting

Marketing collaterals

Website copywriting
---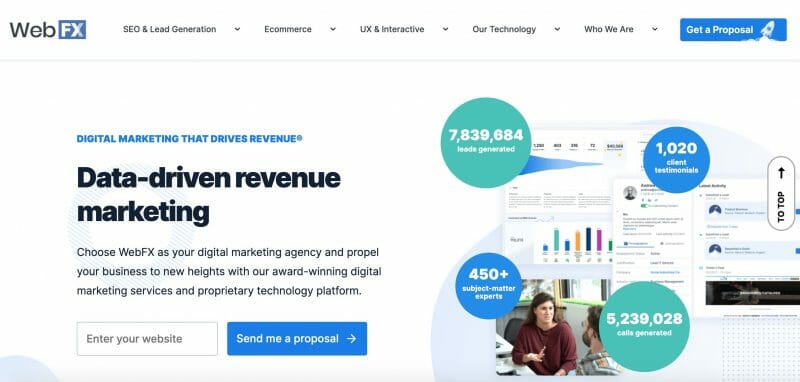 Strengths:
WebFX is a full-service digital marketing agency that provides custom solutions for its clients. They are results-oriented and tech-enabled, helping their clients achieve amazing growth. 
What Sets Them Apart:
WebFX has created a proprietary revenue acceleration and tracking platform called MarketingCloudFX that makes it easier for you to access all data from all your marketing tools, plus improve performance.
Key Services:
SEO and lead generation

Ecommerce marketing

UX and interactive
---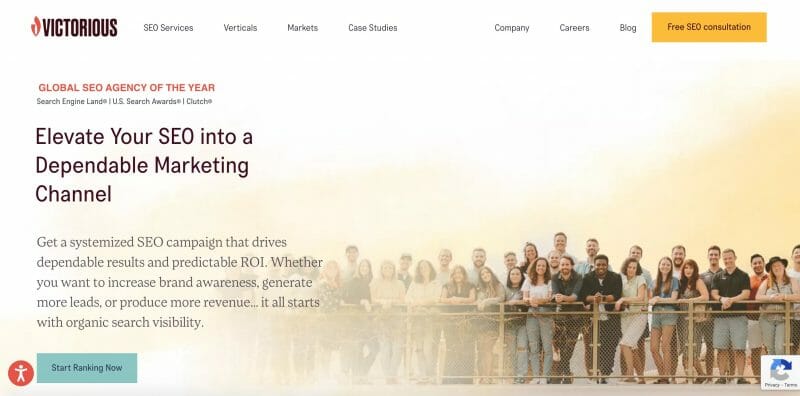 Strengths:
All of Victorious' employees are well-trained in their SEO principles because they believe that it makes them perform excellently for their clients. Their SEO strategy is dependable and delivers high ROI.
What Sets Them Apart:
Employees thrive in Victorious' culture of mutual trust, respect, and collaboration. Their work is hinged on scientifically-driven SEO strategies that each team member is trained in, backed up by market research and performance data.
Key Services:
On-page SEO

Off-page SEO

SEO content services
---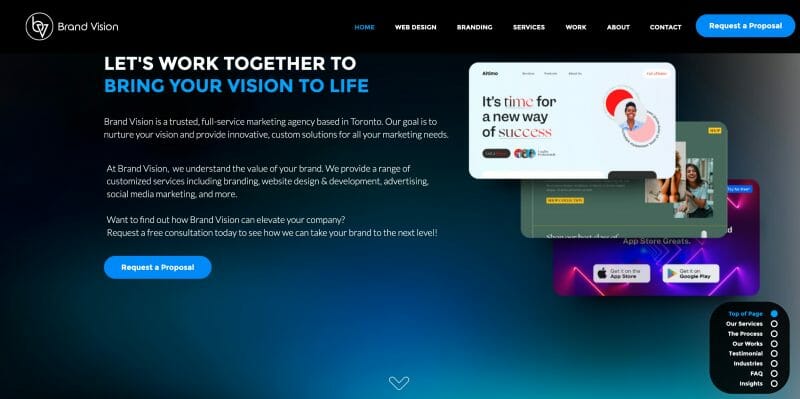 Strengths:
Brand Vision provides innovative, custom marketing solutions for your business goals. Web design is their forte, but they offer several marketing services such as SEO and copywriting as well.
What Sets Them Apart:
They connect branding with innovation to produce solutions for their clients in a way that will deliver the most effective results. Having worked in several industries—including B2B, B2C, and eCommerce—Brand Vision can easily understand you and create tailored solutions for your brand.
Key Services:
Web design

Social media marketing

PPC advertising

Branding

SEO and content marketing
---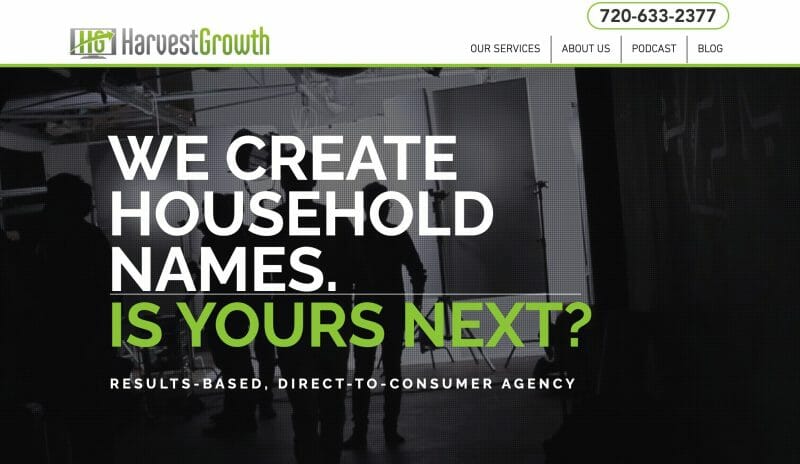 Strengths:
Harvest Growth specializes in direct-response marketing. No need to wait for months for results to happen; Harvest Growth can help you grow your business and increase revenue almost in an instant.
What Sets Them Apart:
Their emphasis on immediate ROI is what sets Harvest Growth apart from other marketing agencies. Apart from online marketing, they also offer services for telemarketing, infomercials, and live TV shopping.
Key Services:
Social media marketing

Web design

eCommerce marketing (Amazon)

PPC (Google Ads)

Video production
---
Strengths:
SocialSEO is Colorado's oldest, largest, and fastest-growing native digital marketing agency. They specialize in SEO, SEM, and content marketing with more than 20 years of experience in the industry. They're a full-service industry, so they also function as an influencer agency with graphic design and video production services, among others.
What Sets Them Apart:
SocialSEO prioritizes their clients' and employees' well-being. With hundreds of reviews online from third-party sites and a proven track record, the agency commits to improving your online presence.
Key Services:
SEO and SEM

Social media marketing

Email marketing

Content marketing
---

Strengths:
A full-service agency, Power Digital Marketing has a complete array of marketing services to cover the entire customer's journey—attracting, nurturing, and then converting leads. But even as they offer services for the entire marketing funnel, they have dedicated specialists for each job they need.
What Sets Them Apart:
They position themselves as an outsourced digital marketing team who will work as if they are an in-house department. Their in-depth appraisal of your marketing strategy and goals is always free for their clients.
Key Services:
SEO and PPC

Influencer marketing

Affiliate marketing

Social media marketing

Email marketing

Content marketing
---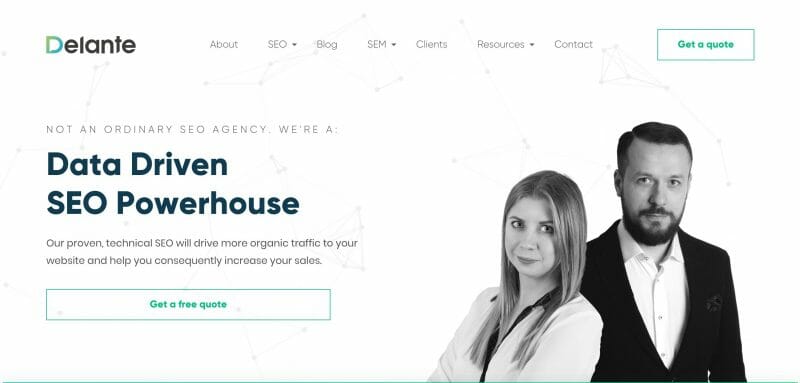 Strengths:
Polish firm Delante is an SEO agency, one of the top-ranked online. As specialists in long tail SEO, they are highly sought after in the eCommerce industry.
What Sets Them Apart:
Delante's exclusive specialization in long-tail SEO provides you with the most focused approach that practically guarantees results. In addition, they do away with account managers; instead, SEO specialists are assigned to work with you every step of the way.
Key Services:
International SEO

Ecommerce SEO

Link building
---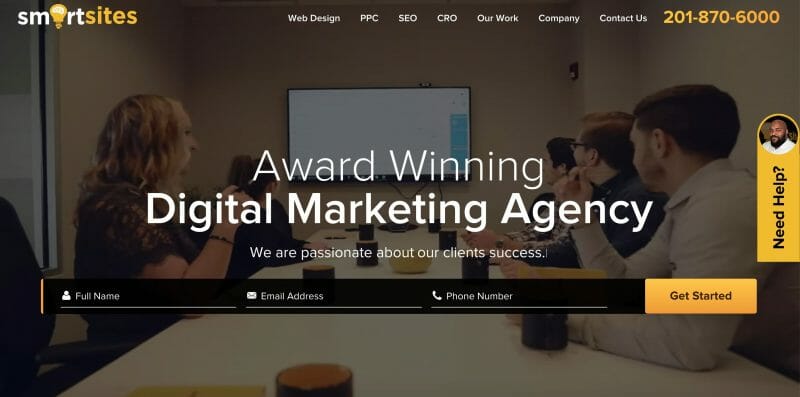 Strengths:
SmartSites aims to design and create websites that can generate leads and sales for their clients. They use a combination of innovative web design, PPC marketing, and organic SEO to achieve measurable results.
What Sets Them Apart:
With numerous positive reviews, awards, and citations under their belt, SmartSites has proven that their work has provided highly satisfactory results. They've managed to launch more than 900 websites, generating over $100 million in client revenue.
Key Services:
PPC marketing

SEO

CRO and email

Web design
---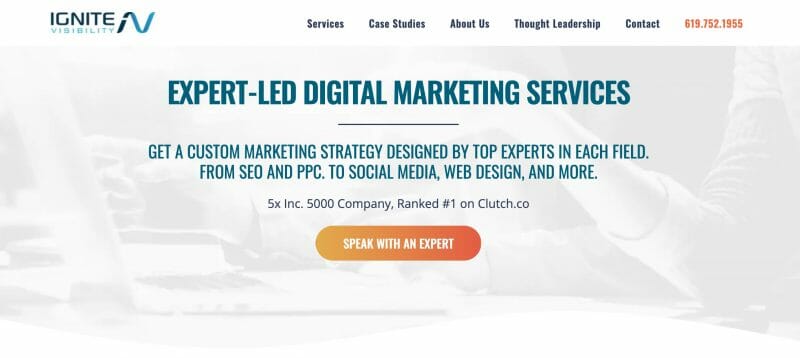 Strengths:
Ignite Visibility is a full-service digital marketing agency founded in 2013 with the mission to provide the most effective digital marketing solutions. They're one of the most prominent and highly awarded agencies in the US.
What Sets Them Apart:
Ignite's proprietary multichannel performance-based forecasting system and software allow them to track results better and achieve their goals.
Key Services:
SEO and CRO

Inbound marketing

Social media marketing

Digital PR
---